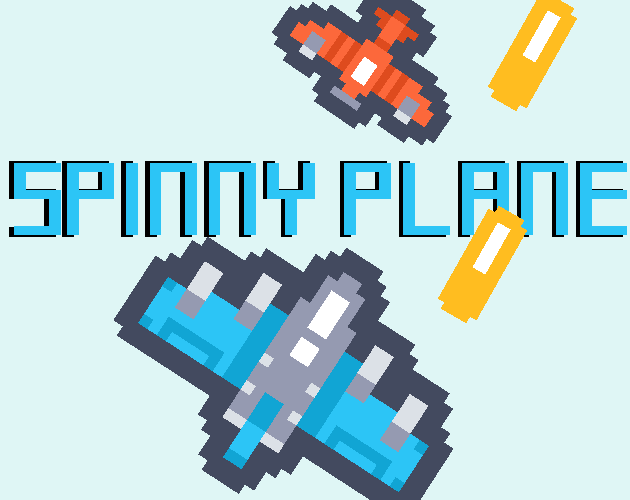 SPINNY PLANE
In Spinny Plane your plane spins, and you shoot! You have a limited time to destroy as many enemy planes as you can. Reaching certain scores gives you additional time. Every time you fire, your plane is sent flying in the opposite direction. Use your bullets and your plane itself to defeat as many enemies as you can. Destroying multiple planes with one shot adds a point multiplier. Climb to the top of the leaderboard!!

How to Play:
Menu: Mouse
Shoot: Spacebar/Mouse Click
This is my entry into the Kenney Jam 2021, theme: ROTATION. This was my first game jam and although it was stressful at first coming up with an idea, it was a lot of fun and a great learning experience. There are a lot of features I have in mind for this game.
Credits: